Tanaka
222 E 51st St, New York, NY 10022
Order now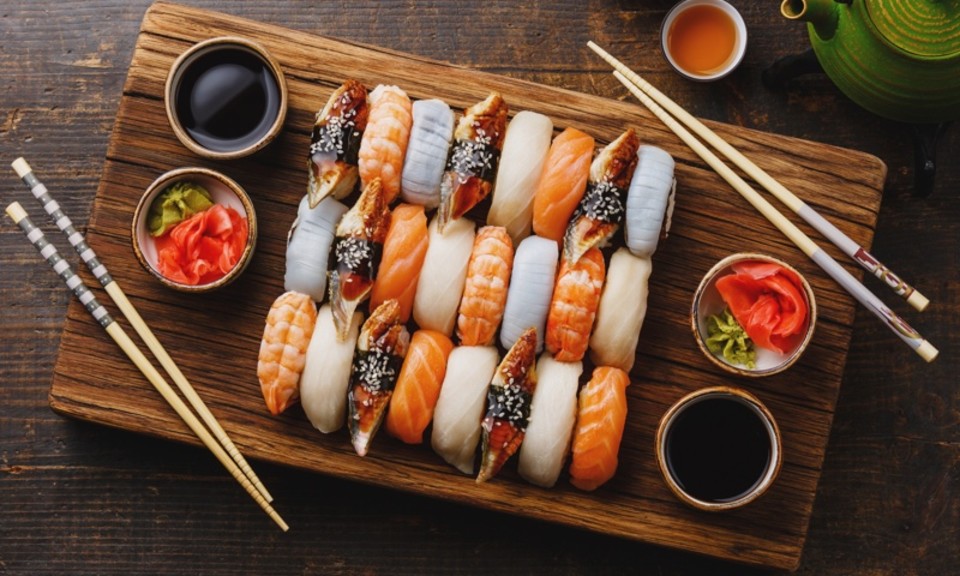 Roxana
Great value for money. Quick delivery.
Mark
Great sushi very nice staff.
Samantha
Fast and good quality
Margarita
Really good food !
Laura
I love Tanaka! I have eaten at a LOT of Japanese restaurants around Manhattan, and this is definitely one of my midtown favorites. Prices are reasonable, and sushi is fresh and tasty. They also include a free california roll and a free banana with every order over $20. The rock fish is also amazing! I always order delivery, but stopped by the restaurant once and it is a rather small place, so not sure if I would go here often to eat in the restaurant. But the food is great!
Mike
I ordered food from here for the first time tonight because my regular sushi place was closed. The sushi was great. Clean, fresh, tasty and very reasonably priced. Delivery was quick and they gave us two California rolls and a banana for free because our purchase was over $35. Definitely going to order from here again.
Heather
I have tried to find good sushi delivery ALL over this city - uptown, downtown, chelsea, etc AND FINALLY two years later I find Tanaka. Its superior quality/fresh sushi, fantastic prices and consistent (except Sunday, but that is what I get for ordering sushi on Sunday). Only sushi I will order delivery from.
Marissa
Best delivery sushi in midtown. I am a sushi lover and have tried every sushi place in the area and tanaka offers the best. Have been ordering from tanaka for years and it has consistently always been excellent. I highly recommend. Fresh fish
James
First time ordering from Tanaka. I was impressed with the taste of everything we ordered even the miso soup and salad with ginger dressing seemed extra tasty. Will for sure order from them again.
About us
Asian, Dinner, Japanese, Lunch Specials, Sushi
Today

Delivery: 11:00 AM - 3:15 PM

Takeout: 11:00 AM - 3:15 PM

Delivery

Monday:

11:00 AM - 3:15 PM

Tuesday:

11:00 AM - 3:15 PM

Wednesday:

11:00 AM - 3:15 PM

Thursday:

11:00 AM - 3:15 PM

Friday:

11:00 AM - 3:15 PM

Saturday:

12:00 PM - 10:45 PM

Takeout

Monday:

11:00 AM - 3:15 PM

Tuesday:

11:00 AM - 3:15 PM

Wednesday:

11:00 AM - 3:15 PM

Thursday:

11:00 AM - 3:15 PM

Friday:

11:00 AM - 3:15 PM

Saturday:

12:00 PM - 10:45 PM